Another one
climate change
protester disrupts freight trains in
sydney
this morning for a fourth day of demonstrations.
Police are now at the scene in Tempe where the protester hung from the railroad bridge over a canal.
Earlier, a live video was uploaded to Blockade Australia's Facebook detailing the protest.
It comes as hundreds of thousands of students around the world will strike for climate justice on Friday, March 25.
"Students are striking because they are terrified of the future they are inheriting and horrified by the unequal implications for others," said Dr Blanche Verlie, climate justice expert at the Sydney Environment Institute at the University of Sidney.
The Roads Amendment Regulation 2022 will be established to make it an offense to disturb any bridge or tunnel crossing Greater Sydney.
The regulation is made under section 144G of the Roads Act 1993, but currently only applies to disturbances on the Sydney Harbor Bridge.
Section 144G carries a maximum penalty of 200 penalty units ($22,000) or imprisonment for two years, or both.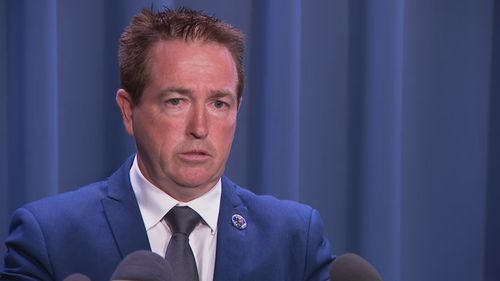 NSW Deputy Premier Paul Toole slammed the 'inexcusable' actions at a press conference yesterday.
He said the measures are key to deterring future protests.
"These actions are inexcusable, these actions give a thumbs up to those of NSW," Mr Toole said.
A protester was arrested after blocking a train line in Pagewood in Sydney's south yesterday.