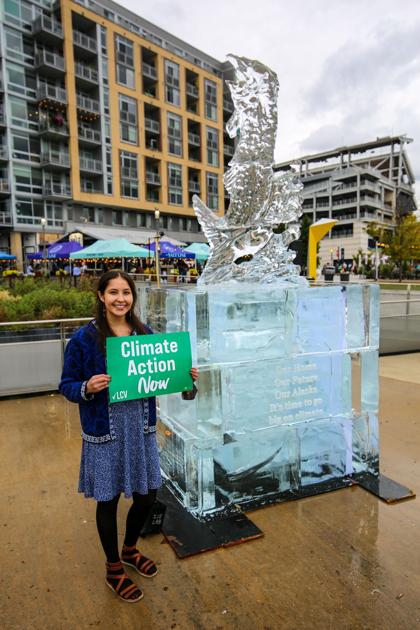 [ad_1]
The Alaska Center, an Alaskan State affiliate of the League of Conservation Voters (LCV), Native Peoples Action and Alaska-based Indigenous activist Sophie Swope unveiled a new video showing a 9,000-pound ice sculpture of a salmon jumping out of the water in front of Earth Conservation Corps' Monique Johnson Anacostia River Center. The event, which took place ahead of Indigenous Peoples Day, is a message to Congress about how Alaska's Indigenous people are affected by climate injustice and how the wealth of Indigenous knowledge can help us move forward. The climate crisis requires federal action now, which means investing and building infrastructure that works for and with traditional lifestyles. The installation featured testimonies of Indigenous peoples of Alaska facing the disastrous economic, health and community impacts of climate change through short films captured by Alaskan videographer Chris Ho. See photos from the event HERE.
"Climate change is challenging traditional ways of life and harming my community. The number of fish in our rivers – especially salmon – is declining, and hunting and harvesting trails are not freezing properly ", said activist Sophie Swope, of Cup'ik origin from Mamterilleq Bethel, Alaska. "We cannot continue to compromise our climate and pollute our waters, our land and the health of the community … Let's hear from those most affected by the climate crisis and the pollution that have had no place to the table for too long. There is a world of opportunity here now, we just need our leaders to take bold action and pass legislation that will support our future and fight environmental injustices. "
"For too long, extractive industries have polluted our communities, our climate and our economic health in Alaska," said Leah Moss, communications director for The Alaska Center. "It's time for our leaders to invest in the long-term health of Alaskans and invest in the vibrant future that clean energy jobs and a commitment to climate justice could make possible. We are at a pivotal time in building back better and we must act now before climate change destroys more communities in our state. We need policy makers to take bold climate action that helps Alaskans thrive, not just survive. "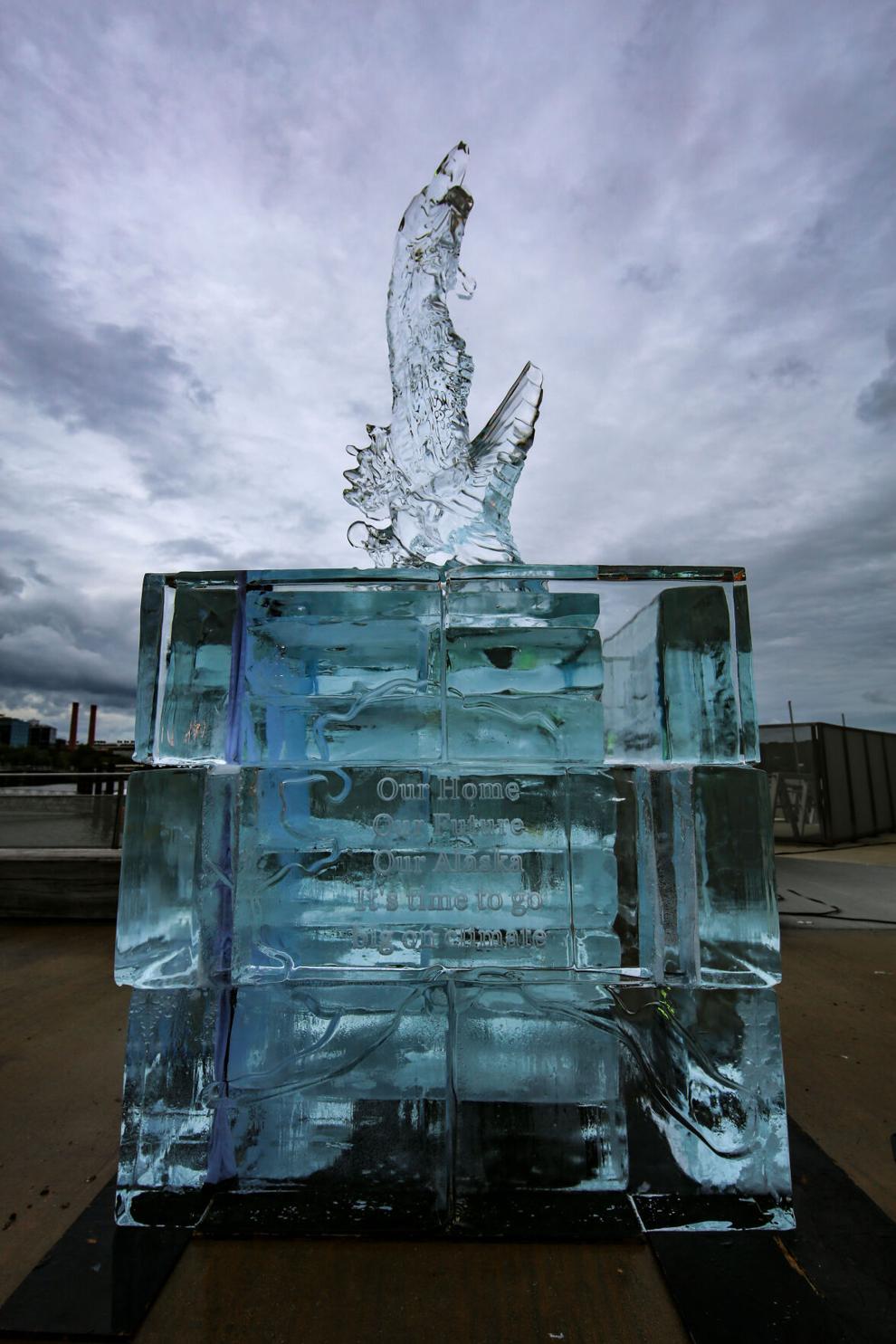 "Indigenous peoples have managed the lands and waters of this country since time immemorial. It is imperative to have our voice at decision-making tables with projects that have a direct impact on our lifestyles ", said Kendra Kloster, Executive Director, Native People's Action. "There are vast opportunities and potential for economic growth in our communities and tribal areas when our indigenous voices are part of the processes that affect our people, our lands, our waters and all relationships. Our lifestyles are at stake – now is the time to invest in climate justice solutions in partnership with indigenous peoples. "
Andrea Wuya says in the video: "Some of these things are irreversible, and to see our numbers of salmon dwindling due to climate change is scary because you think of the generations after us, and how are they going to hold up here? "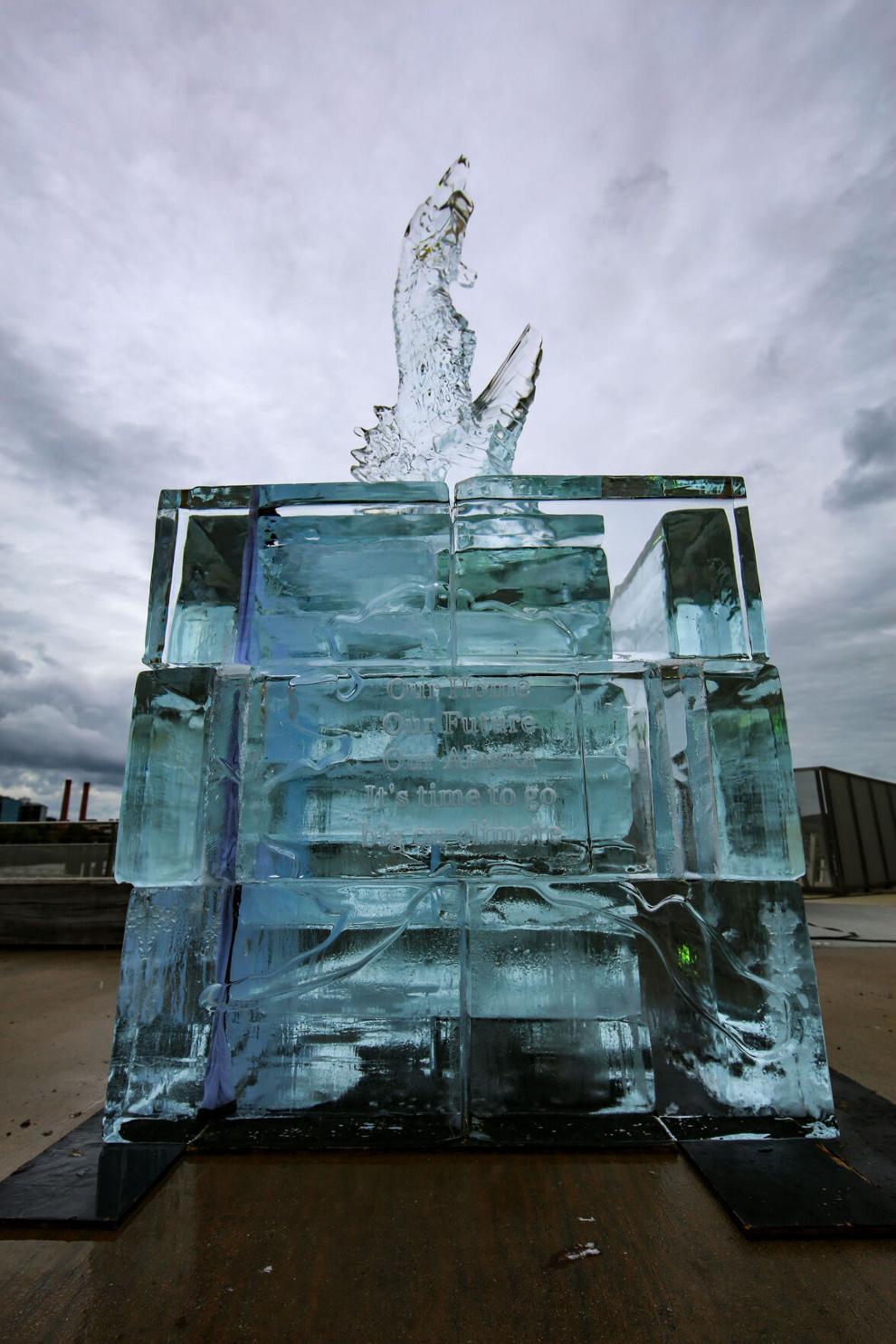 With the latest report from the Intergovernmental Panel on Climate Change (IPCC) citing a "red code for humanity", communities are mobilizing to demand action at the scale demanded by science and justice. The people of Alaska, especially indigenous communities, know all too well the extreme effects of climate change. From melting glaciers and the loss of salmon, which are a major source of food and livelihood for many, to the loss of jobs and opportunities for generations of young people as the extractive industries leave Alaskans behind. . Alaskans know the urgent need to shift the economy from an extractive economy to a renewable economy, and Alaskans see themselves as a space of opportunity to invest in a cleaner, more sustainable economy. This activation of art sends a clear message to Washington, DC from Alaskans that it is time to listen to the indigenous peoples and their knowledge who have ruled this land since time immemorial. It is time to invest in communities so that they can continue their way of life today and future generations can thrive for years to come. It is high time to go further on the climate.
[ad_2]