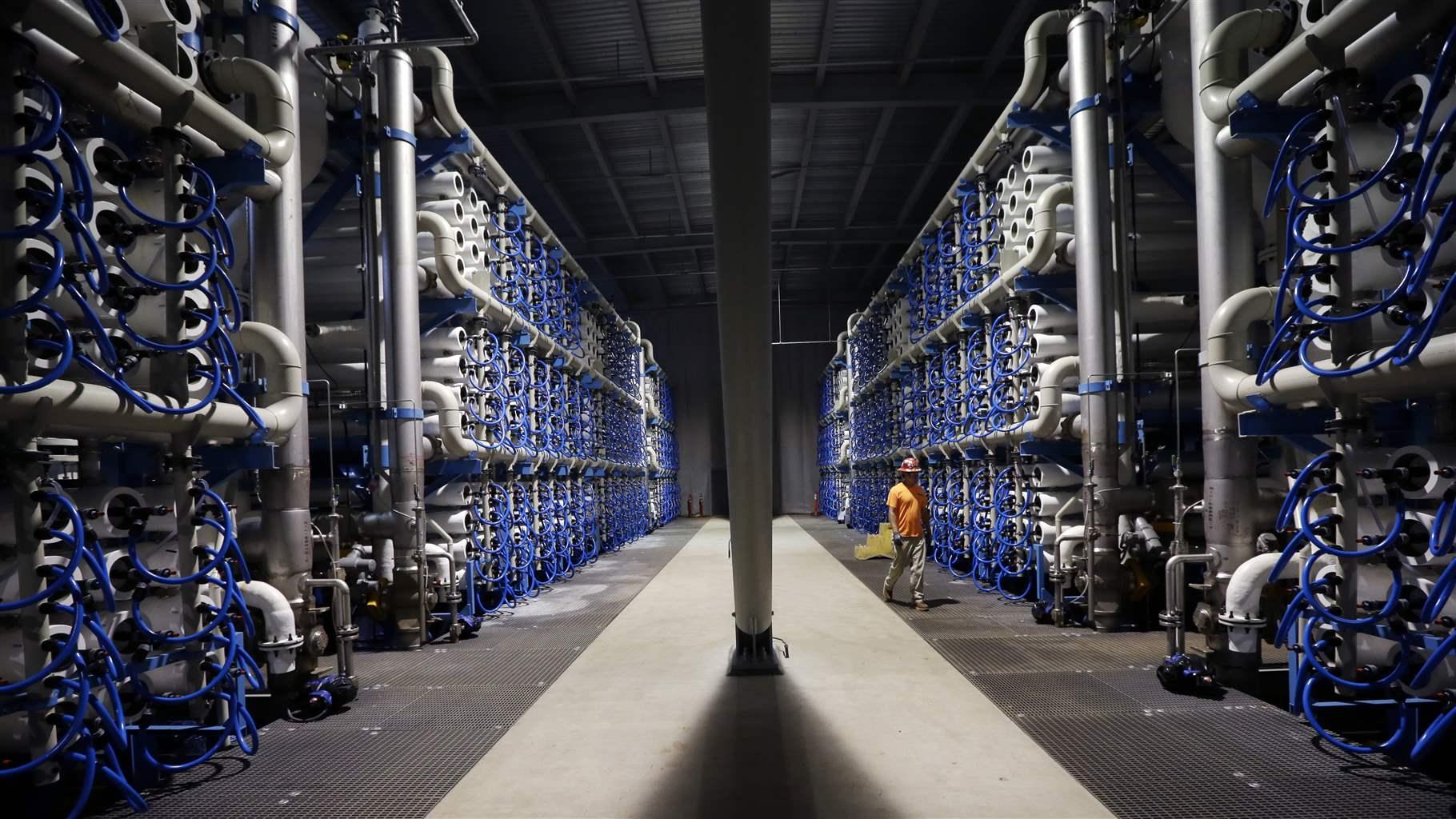 The California Coastal Commission last week unanimously rejected a private company's proposal to build a desalination plant southeast of Los Angeles capable of producing 50 million gallons of fresh water a day.
The commission cited environmental and economic costs in refusing the plan, ranging from marine life killed during water intake to rising water bills and rising sea levels.
"I can't find a way to say that this type of harm to marine life is acceptable," Commissioner Dayna Bochco said at the spirited meeting.
As drought rages across the western United States, purifying seawater could provide an unlimited supply of clean drinking water, especially as the climate crisis worsens in the coming years, a argues Poseidon, the company behind the proposal. Democratic Gov. Gavin Newsom also backed the proposal.
"California continues to face a punishing drought with no end in sight," Poseidon communications director Jessica Jones said in a statement after the commission's decision. "Every day we see new calls for conservation as reservoir levels drop to dangerous levels. We strongly believe that this desalination project would have created a sustainable, drought-resistant source of water.
The proposed facility in Huntington Beach would join another desalination plant further south in San Diego County, which supplies a tenth of the region's water.
Most of California remains in severe drought. Snowfall is well below average, while the western reservoirs are at record levels. States will have to find new sources of water and put in place potentially drastic restrictions on water consumption, experts warn.
But environmental groups have strongly opposed the planned $1.4 billion seawater desalination plant in Huntington Beach, arguing that the purification process is not only too energy-intensive, but also kills essential marine life. to the local ecosystem.
Environmental activists celebrated the decision.
"The Commission has shown that the State of California Environmental Justice Laws and the Environmental Justice Policy of the Commission itself are not just words on a page, but living, breathing promises to do what which was fair, despite political pressure," said Andrea Leon. -Grossman, director of climate action for Azul, a Latino-led ocean conservation organization, in a statement.
Prior to the meeting, Coast Commission staff advised against the proposal, stating in a 200-page report that the economic and environmental costs were too high to justify the desalination plant. Water bills were expected to rise in the area, angering advocates for low-income communities. Rising sea levels have also threatened the facility.