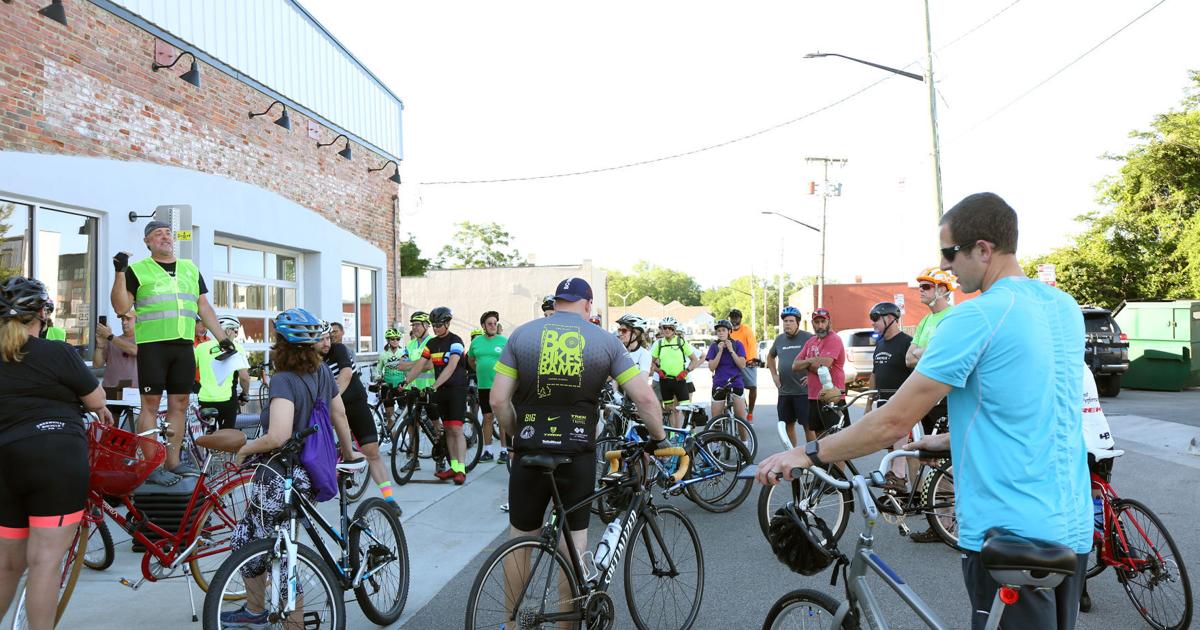 [ad_1]
A cyclist who has advocated for safe streets for decades said an accident that seriously injured him last month is a stark reminder of why more needs to be done.
Steven Hardy-Braz was driving west of Greenville on November 21 when a car approached him from behind and did not reduce speed, the State Highway Patrol reported. The car struck the cyclist at 80 km / h and the impact knocked him over the vehicle.
"There is always the possibility of brain damage," Hardy-Braz said in a recent telephone interview. "I have a rotator cuff tear, hip issues, and a rash all over my extremities. I gradually regain my balance and learn to walk again.
Hardy-Braz advocates for the policies of Vision Zero Network, an organization aimed at reducing road deaths that occur each year in the United States, of which it numbers 40,000. Some suggestions include prioritizing safe speed limits, the improving street design and creating road policies that take human error into account.
"It's a little ironic that I insisted on ADA issues and now I've been in a wheelchair for I don't know how long. We are trying to get the region to adopt the policies of the Vision Zero network so that they are accessible to all, because everyone is one step away from needing a wheelchair, "he said. .
The wreckage occurred at around 4:50 p.m. on US 13/264 Alternate west of Davenport Farm Road, a two-lane road with narrow shoulders and no cycle lanes. Hardy-Braz rode his bicycle, which is equipped with a warning flag and other devices to alert drivers, on the right side of the westbound lane.
He was struck by a westbound Toyota passenger car being driven at the speed limit by Tionna Nequeal Draughn of Battleboro. A highway patrol report said the weather conditions were clear and Hardy-Braz was wearing a helmet. Draughn was cited for failure to reduce speed, revoked license, lack of insurance and expired plates.
Hardy-Braz hosts the annual Greenville Ride of Silence to remember cyclists killed and injured and has created memorials for cyclists killed in similar vehicle crashes. He placed ghost bike memorials for two people killed on Memorial Drive in Greenville.
Rufus Lacy, 48, was killed by a drunk driver while cycling north of Greenville Boulevard last summer. In November 2020, Kari Williams, 27, was killed in a hit-and-run while riding a bicycle south of the boulevard. Hardy-Braz says bike lanes, slower speeds, more education and other measures can prevent such deaths.
He said the wreckage hadn't stopped him from spreading his message. "It allowed me to be more of an advocate to speak out and prevent this kind of thing from happening," he said.
For the past two years, he's worked with the county's planning committee to create a comprehensive transportation plan to make roads safer for cyclists, he said. The day after his accident, he joined a virtual meeting where the topic of discussion was bicycle lanes.
Hardy-Braz's message to the public remains the same: "You just need to move around safely and within the law. "
The cyclist said he was tired of getting back on the bike. "I love to ride, it's my passion, but maybe I stick to the greenways where there are no cars. Most of the drivers cooperate and share the road, but it only takes one.
[ad_2]