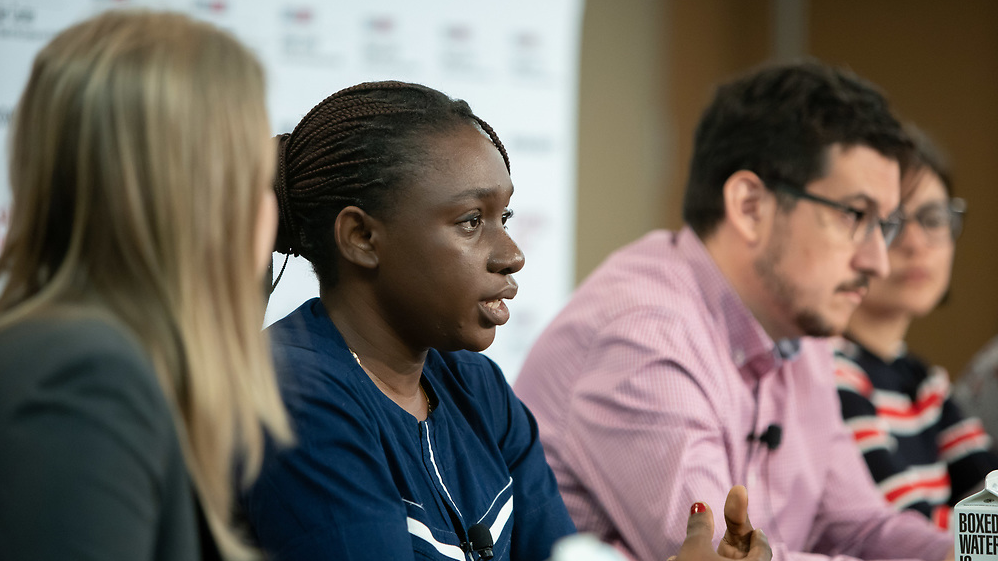 Stigler Center's Journalists-in-Residence Class of 2022 Reflects on the Russian-Ukrainian Conflict.
---
On Tuesday last week, the journalists in residence at the Stigler Center summoned in Chicago Booth to offer international perspectives on the Ukrainian conflict. The journalists, from Nigeria, Brazil, Chile, Italy and India, shared the strategic and economic considerations shaping their country's perception of the conflict.
As Chris Wheat, executive director of the Stigler Center, pointed out in his opening remarks, the Journalists-in-Residence program was created in part to help break down a bias toward American and European perspectives and create a forum for compare points of view across the world. Journalism Fellows are at the University of Chicago Booth School of Business for ten weeks to take classes, participate in Stigler Center lectures and discussions, and interact with students, faculty, and other fellows. Members of the 2022 cohort speaking on Ukraine were Adesola Afolabi (Stears Business, Nigeria), Rodrigo Cardenas (La Tercera, Chile), Giovanna Faggionato (Domani, Italy), Tanya Thomas (Freelancer, India) and Stephanie Tondo (O Globe, Brazil). The discussion was moderated by Brooke Fox, editor of ProMarket and herself a member of the inaugural 2017 cohort of the Journalist in Residence program.
The journalists' five countries have been directly or indirectly affected by the conflict in Ukraine. Whether or not a country has direct trade ties or alliances with Russia, the shocks to world wheat, oil and gas markets caused by the invasion cause price hikes and inflation. Wheat shortages, rising agricultural input prices and soaring energy costs are having a disproportionate impact on the poorest countries and people, but globally, everyone is feeling the effects.
International perspectives on the conflict vary more widely than the American public realizes. As the Ukrainian conflict drags on, worries about inflation and rising food insecurity temper initial public sympathy for the Ukrainian cause in some areas. Other countries, notably India, strategically want Russia to remain a regional counterweight. In South America, some far-right and far-left politicians and countries are less supportive of Ukraine out of solidarity with Russia or against Biden and the United States, while in Nigeria, public sentiment is so pro- Ukraine that the government has banned its citizens from traveling to Ukraine to participate in the conflict.
India, according to Tanya Thomas, has perhaps the most different view of the conflict from that of the United States, rooted in national strategic interest. As the world's largest democracy, India's refusal to penalize Russia with sanctions has been criticized by the US and the EU, but the country has enjoyed warm relations with Russia since independence in 1947. Russia invested in infrastructure, aid and cultural exchange and India's relations with Russia are seen as a deterrent to encroachments from Pakistan and China. Currently, 80% of India's military hardware is imported from Russia, although supply from Israel and France is expanding. As in much of the rest of Asia, India sees it in its interest to keep Russia as a counterpoint to China and other local and global powers.
In Latin America, sentiments range from largely pro-Ukrainian to disapproval of perceived US involvement in the conflict. Stephanie Tondo from O Globo explained that Brazil is part of the latter group, refusing to impose sanctions. The leaders criticized the war but also criticized the delivery of arms to the Ukrainians. Brazilian President Jair Bolsonaro is pro-Putin and anti-Biden, but he's particularly concerned about inflation given it's an election year. The agribusiness sector, one of Bolsonaro's biggest backers, has been hit hard by the conflict. About 20% of Brazilian fertilizers come from Russia, and the price has doubled, affecting food prices. The nation, a major exporter of raw materials, is struggling to deliver to Russia, in part due to the refusal of international companies to export to the beleaguered country.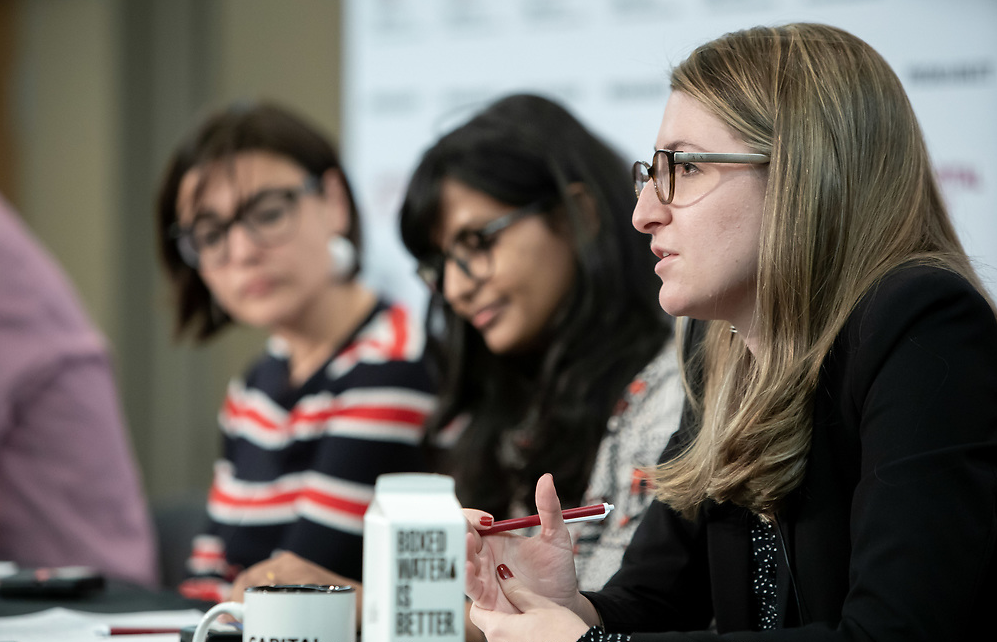 Chile, on the other hand, has a largely pro-Ukrainian outlook. The outgoing right-wing and incoming left-wing presidents have condemned the conflict. Chile is more distant fiscally from Russia, but imports all the fuel and almost all the food from its international trading partners. Rodrigo Cardenas of The Tercera explained that bread is a staple food: Chile is one of the biggest consumers of wheat in the world with an average per capita consumption almost double. Inflation is at its highest level for several decades, but the country is economically the safest in Latin America: inflation is 10%, compared to 50% in Argentina.
Although Nigeria is a major oil producer, the energy crisis and rising fuel prices caused by the conflict are hurting the economy, with a much greater impact on food security than in Chile. The country has the ninth largest gas reserves in the world, but would need massive investment in pipeline infrastructure to be able to supply the EU. Adesola Afolabi from Stears Company told the room that, also lacking refining infrastructure, Nigeria exports crude but imports refined oil, meaning high prices have depleted foreign exchange reserves and economic stability. In addition to the economic crisis, more than 30% of Nigerian wheat comes from Russia and Ukraine. Before the conflict, 6 out of 10 Nigerians were food insecure and this figure has risen to 8 out of 10. The World Bank has predicted that 3 more months of war will lead to severe famine, not only due to high food prices food, but also the economy. – large impact of energy shortages.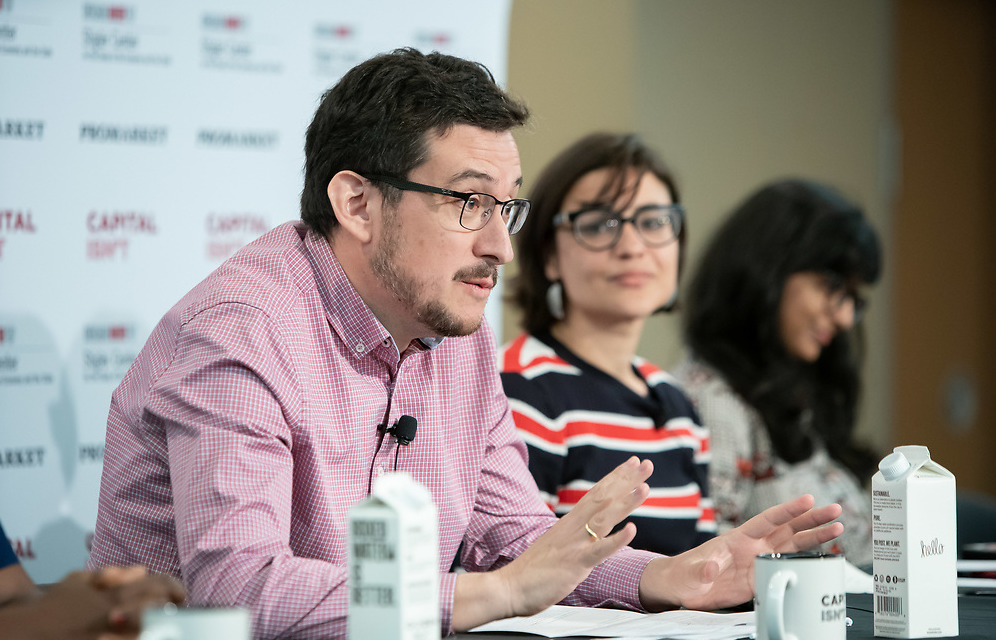 Italy has even deeper ties with Russia. While public opinion was initially animated by shock and solidarity with Ukraine, Giovanna Faggionato of Domani said fear of escalation and inability to see the path to a ceasefire complicate views. Italy and Russia are economically linked: Italy had $27 billion in trade with Russia in 2021. The country depends on Russia for more than 45% of gas and 7% of exports go to Russia, mainly luxury goods, machinery and food. The business community has always been in favor of a good relationship with Moscow. As the EU attempts to wean itself off, independence from Russian gas would require three years given the interplay of spot prices and long contracts in the energy market and Italy will remain dependent on Russia during this transition period. This idea, among many others shared by the panelists, made it clear how crucial global perspectives are to understanding geopolitical and economic events and trends.