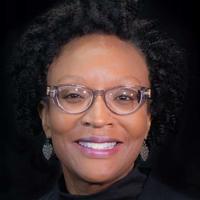 [ad_1]
A voice that was well known for health care in Hardin County is silent.
Terrie Burgan, 57, of the Lincoln Trail District Health Department died Saturday after a battle with peripheral T cell lymphoma.
With the pandemic and numerous health issues in the region, Burgan has helped communicate concerns, needs and precautions in the region.
"Her presence, her kindness, her dedication and her defense of the interests of those most in need will be missed," said Director of Public Health Sara Jo Best. "We will aspire to live by the great example Terrie has set for us."
She worked for the health district for 11 years as Maternal and Child Health Coordinator, Clinic Director, Health Promotion Officer and Public Information Officer.
A press release from LTDHD stated that his passions are health equity and social justice.
She was instrumental in the Ride to Work program to help people experiencing homelessness have round-trip transportation to and from work.
As a member of the Warm Blessings Board of Directors, she was President when Warm Blessings General Manager Dawn Cash was hired.
Cash said Burgan was the first person she met from Warm Blessings.
"Under Terrie's leadership, our organization stabilized during my transition and actually grew, even during the pandemic," Cash said. "What was remarkable to me was the way she was able to juggle her role within the health department, leading the board and life in general. "
Cash said she will miss the discussions and problem-solving sessions with Burgan.
"Terrie has always been so calm, rational and always had such thoughtful ideas," Cash said. "She was a quiet but powerful force in our community and a great support for me in my new role as Executive Director."
Burgan received the 2020 Paul Mason Award from the Kentucky Public Health Association and in 2021 she received the Beacon of Light Award from Elizabethtown Community and Technical College.
She also served for 20 years in the United States Army, retiring as a Major.
Visitations begin at 12:30 p.m. Friday at the Chism Family Funeral Home in Vine Grove. The funeral is at 1:30 p.m.
A funeral service with military honors will be held at 2:30 p.m. on January 20 at the Kentucky Veterans Cemetery Central in Radcliff.
Expressions of condolence can be sent to the Lymphoma Research Foundation.
You can reach Becca Owsley at 270-505-1416 [email protected]
[ad_2]