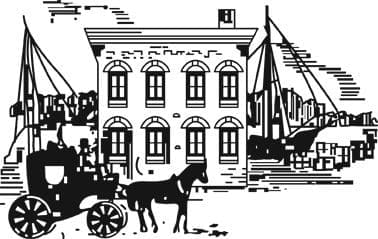 (SAVANNAH, GA) Healthy Savannah and the YMCA of Coastal Georgia invite community members, church and health ministry leaders, community service providers, and others interested in health equity to consider joining its Community Health Advocate (CHA) training program. A next training session is scheduled for 6:30 p.m. on Thursday, November 10.
This is the fourth CHA training course offered since the project was launched last summer. The program is funded by an additional grant from the Centers for Disease Control and Prevention to expand initiatives from a five-year Racial and Ethnic Approaches to Community Health (REACH) grant awarded in 2018. Both grants are administered by Healthy Savannah and the 'Y' with the goal of fostering sustainable health equity among Black and Latinx inner-city residents and improving awareness and acceptance of the COVID-19 and influenza vaccine in communities black and latinx from Savannah.
"To date, 55 community members have participated in our Community Health Advocate training program and 34 have now completed the requirements, many of whom are still actively working in the community," said Elsie Smalls, PhD, operations manager.
Smalls credits the work of CHAs, who often meet one-on-one with community members at school, church, and neighborhood events; to a growing shift in outlook on COVID-19 vaccine acceptance and awareness of the importance of boosters.
"Attitudes have definitely changed over time," said Charice Stroud, who graduated from the ACH's first coaching program last summer after moving to the Savannah area. "With hindsight, I can understand why some may have been hesitant or against vaccination. It was all very shocking and new. A lot of people had to make big adjustments. Today there is more normality and information about COVID vaccination and reminders. Many people have been vaccinated and encouraged to return to work or school. Vaccination and boosters have generally been accepted as a way back to normal. »
Chatham County's vaccination rates increased for one dose from 8% in February 2021 to 64% in June 2022, reaching a current rate of 65%. According to the Georgia Department of Health, 58% of Chatham County residents are fully vaccinated and 46% are vaccinated with an extra dose. Vaccination rates for the black community are currently 52.4%, down from 51.8% in June 2022. For the Hispanic community, the rate is 47%, down from 42.2% in June 2022.
"This is why the work of Community Health Advocates is so important," said Nichele Hoskins, communications manager. "They are able to reach deeply into their own communities to hear concerns, perspectives and experiences regarding COVID-19 and its vaccines. Their experiences help provide a deeper understanding of current perceptions and offer insights that could help shape public health's interaction with people in priority communities.
"Ahead of the holidays, anyone who is eligible should consider getting boosted so they are better protected during family gatherings," said Ervenia Bowers, a West Savannah native and 2021 CHA graduate. "You want to be surrounded by your family and have fun. Being boosted brings comfort, especially if you're around people you don't know who might be exposed.
The next training session will take place at 6:30 p.m. on November 10, with participants meeting via ZOOM in small groups of around 10 each. In addition to a $500 stipend they will receive to carry out community outreach activities after the training, participants can hone their leadership skills and learn about advocacy. They will also be invited to attend an appreciation celebration for the first three cohorts of interns scheduled for November, which will feature Lillian Grant-Baptiste, president of Healthy Savannah, as keynote speaker.
Participants will also have the opportunity to attend a storytelling workshop with renowned sociologist, Bertice Berry, PhD, scheduled for December. A bestselling author and award-winning speaker, Berry has been named Comedian of the Year, Public Speaker of the Year, and Entertainer of the Year. She has published 11 bestselling books in fiction and non-fiction and has won numerous awards and accolades for her writing and presentations.
"We want to encourage those who can understand the health inequities that Black and Hispanic Savannahians experience to consider attending this training session," Smalls said. "If you are active in your community or religious organization, or are considering a career in public health, you can put this training to good use."
To apply for the Community Health Advocates Training Program or to learn more, please email Dr. Elsie Smalls at [email protected] or call 843-323-9997.
ABOUT THE YMCA OF COASTAL GEORGIA/HEALTHY SAVANNAH GRANT FOR RACIAL AND ETHNIC APPROACHES TO COMMUNITY HEALTH: In September 2018, Healthy Savannah and the YMCA of Coastal Georgia were awarded a five-year, $3.4 million grant called Racial and Ethnic Approaches to Community Health. Awarded by the Centers for Disease Control and Prevention, the funding is being deployed in an "upstream" approach by the Savannah/Chatham County project team to foster sustainable health equity among Black residents of inner-city neighborhoods. The goal of the local project, called Healthy Opportunities Powering Equity, or HOPE, is to increase the availability of high-quality food; promote physical activity by creating better access to safe places to walk, run, cycle and play; and fostering stronger connections between people and the health care providers who serve them. Working with over 200 community partners and organizations, the team is committed to improving community health and well-being through policies, systems and environmental change. In July 2022, Healthy Savannah received the CDC's 2022 REACH Lark Galloway-Gilliam Award for Advancing the Health Equity Challenge. The award recognizes extraordinary individuals and entities whose work has helped advance health equity.
healthysavannah.org ymcaofcoastalga.org.
MEDIA CONTACT
Marjorie Young
Carriage Trade Public Relations® Inc.
912.844.9990
www.carriagetradepr.com
[email protected]