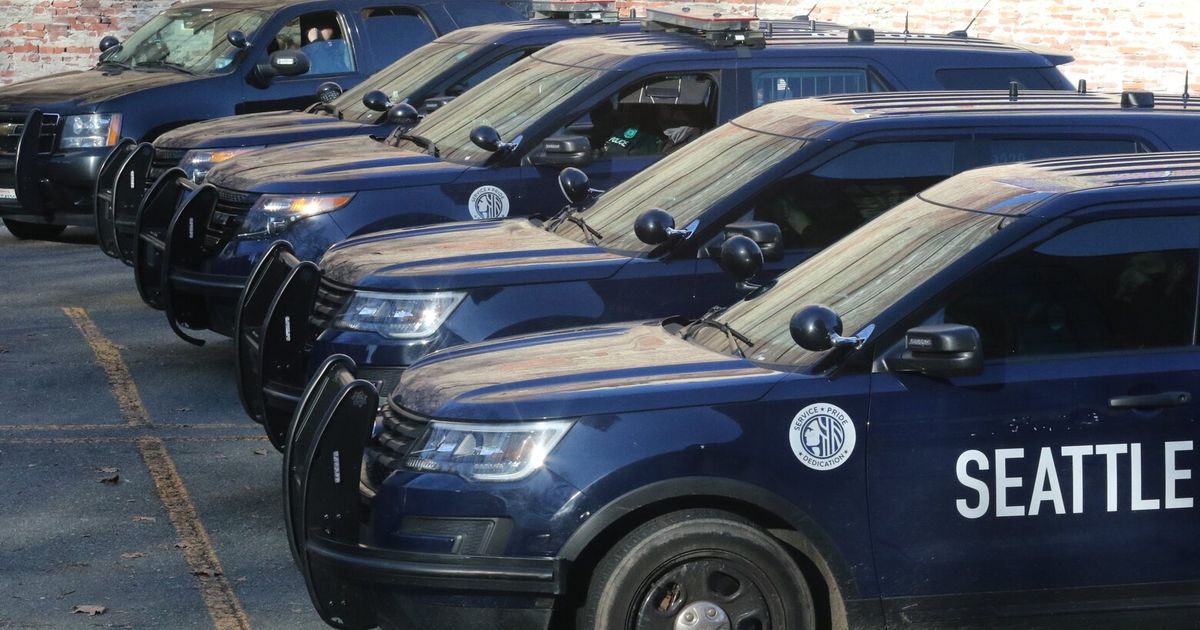 In May 2022, the Seattle Police Department launched the "Before the Badge" (BTB) training program. Launched by Police Chief Adrian Diaz, the program engages new Seattle police recruits in a 45-day interpersonal and wellness training before entering the Washington State Basic Law Enforcement Academy.
The goal of the training is to immerse new recruits in community experiences that will allow them to build relationships with those who live and/or work in Seattle before entering their 720-hour academic training. The Before the Badge training program is grounded in relational policing that relies on community partnership, dialogue and collaborative engagement. Components of the training include community dialogues with geographic and identity groups, wellness, and exploring the police's racist history.
The SPD's micro-community policing plans, now in their eighth year, are part of the Before the Badge training. Over the past two years, as part of the community micro-policing plans, we have held over 30 community-police dialogues that have brought together community members and police personnel within a framework of justice restorative to discuss the results of the Seattle Public Safety Investigation and how community members and police can work together to increase public safety in Seattle. These conversations have included community members from every borough of Seattle and 58 neighborhoods and a demographically and experientially diverse group of civilians and sworn police officers, from recruits to command personnel.
In the fall, Micro-Community Policing Plans launched a new series of community-police dialogues focused on Before the Badge recruits as part of the Before the Badge training to engage new recruits with community members at levels of the precinct and neighborhood and to help educate recruits on the public safety concerns of neighborhood communities. Dialogues offer community members and recruits the opportunity to work together in creative and meaningful ways to increase public safety and improve neighborhood quality of life, recognizing the shared humanity of recruits and community members. that they will serve. Community-police dialogues help train recruits for their roles as police officers through a shared community culture that builds relationships that will start early and go deep.
Recruits who join the Seattle Police Department enter a whole new world of policing. Who are the people who decided to join the Seattle Police Department at a time in history when policing as a career is seen as largely undesirable? What should these new recruits know about Seattle and its neighborhoods? How can recruits work with community members to improve public safety at a time when police numbers are historically low?
These questions and others cross the dialogues with the recruits of Before the Badge. The main themes of the conversations include how recruits will respond to crime while acknowledging historical policing practices that have harmed marginalized populations and how they will change policing culture. The discussions are framed by the results of the Seattle Public Safety Survey to highlight the neighborhood's specific public safety and quality of life issues. Community members are invited to share the most important thing they would like new recruits to know about their neighborhood, and recruits are invited to share their background, why they joined the Seattle Police Department and what they will offer to the community.
Conversations allow new recruits and community members to develop relationships early in the training process to lay the foundation for community members and future police officers to work together to restore community confidence in the police. . When community members are able to engage with police recruits before rather than after they enter the police culture, and to develop and maintain ongoing and lasting relationships from a perspective of understanding rather than opposition, it There is hope that one recruit and one member of the community at a time, the barriers, issues and actions that separate and maintain mistrust between the community and the police will slowly crumble as a new police culture will emerge.
The Seattle Public Safety Investigation will be administered October 15 through November 30 in 11 languages. To participate in SPD's community micro-policing plans, pre-badge community policing dialogues and survey, go online: publicsafetysurvey.org.
For those unable to complete the online survey, paper surveys are available upon request via email: [email protected]
Early interaction between community and police recruits can help new Seattle police recruits and community members learn and understand together that police culture is community culture. This early lesson and relationship building has the potential to create long-term change in police and community culture that will be profound.