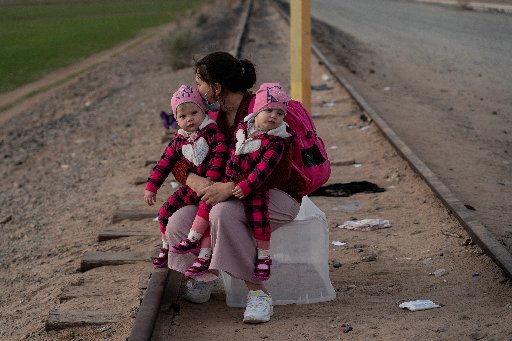 WASHINGTON, DC – Sister Tracey Horan had a confession to make.
"When I was in high school, I was actually advocating building a wall on the US-Mexico border," Horan said. Then she met an immigrant family, "and I found out it wasn't as easy as I thought," she added.
"It often starts with a relationship," said Horan, now associate director of education and advocacy for the Kino Border Initiative in Nogales, Arizona, and across the border in Nogales in the Mexican state. from Sonora.
Horan was one of the panelists for a January 31 plenary session at the Catholic social ministry gathering, "Listening at the Frontier."
"I have seen with my own eyes so many stories of brothers and sisters," said Cardinal Álvaro Ramazzini Imeri of Huehuetenango, Guatemala, another panelist. "Stories of success and failure. Stories of pain and sadness.
Based on his conversations with potential immigrants currently stuck on the Mexican side of the border, Horan said, "They don't feel like they belong in the places they come from, they don't feel like they belong in Nogales and they feel they don't belong in Nogales. does not belong to the United States"
Meanwhile, they feel "it seems like everyone is getting in," but they, added Horan, a member of the Sisters of Providence of St. Mary-of-the-Woods in Indiana. "But they don't let that be an excuse to give up. … Migrants express a lot of hope.
The Capuchin Franciscan Father David Couturier, a trained psychologist and psychotherapist, listened to what former President Donald Trump said in his speeches.
"The reason I did it," said Couturier, assistant professor at Saint-Bonaventure University, "is that what Donald Trump was saying about migrant children was an attack on their development and gave people a new model of what childhood should be like," with loaded words like "sick," "danger," and "terror." "It's awful," he added.
Listening to God can bring anyone – "Christians in general, Catholics and non-Catholics" – to advocacy, Ramazzini said. "The duty to defend – in a sense, to protect and accompany migrants, finds its foundation in the words of our Lord Jesus Christ" in Matthew 25: 35-40 – to invite the stranger, or to welcoming the "migrant", as he paraphrased it.
"It ensures that I can hear the words of the Lord," the cardinal said.
Heeding the words of Pope Francis is also valuable, according to Ramazzini.
"The Holy Father had spoken of strategy, combined with bold actions, of welcoming migrants, of protection and promotion," he said. "This is a strategy for all believers in Christ, Catholic or non-Catholic: hospitality."
Horan, who grew up in Indianapolis, said, "We know there are migrant families everywhere." After her high school episode of building walls, she became a community organizer and discovered that "just down the street from where I grew up was a migrant community."
Horan said, "We have a number of parishes and schools across the United States that have decided to adopt an asylum family. Once you're in a relationship, you start asking questions, "Why can't this family come in?" This also leads to asking, "What difference can I make?" " she said.
She said there were a number of immigrant families who wanted to approach a port of entry and seek asylum. She invited Americans to join them on a march to seek asylum at the border.
"The United States ended up rejecting the 25 families, but these (American) people went back to their communities and started to plead," said Horan, who entered his religious order in 2014.
The first step in advocacy is to "just talk to the people around us. We all have friends, family members, colleagues that we work with," she said, and talking to them would be "surprising at the confusion" about immigration policy and the realities of immigrants.
Contrary to the idea held by some that, once in the United States, immigrants skip court appointments, Horan said, "It's in their best interest to show up for court hearings," and 90 % of them do.
Ramazzini said appeals should be made to the conscience of business leaders who engage in exploitative practices. In Guatemala, he says, the workers in the banana or coffee plantations or in the gold and silver mines are badly exploited, but the senior staff, themselves Guatemalans, are mostly Catholic.
Since many Guatemalan companies are in partnership with North American companies, North American leaders, the Cardinal added, "could exert more pressure to impress the ethical schedules in Guatemalan business. And the US government could continue its search against corruption and injustice.
Couturier argued for "coherent policy that is crafted as a legislative compromise not subject to sweeping changes each time a new president takes office." We cannot leave immigrants subject to this kind of instability and volatility".
If anyone has been watching, Couturier added, "we have allowed our border communities to become places of divestment. … They have become some of the poorest places in the United States.