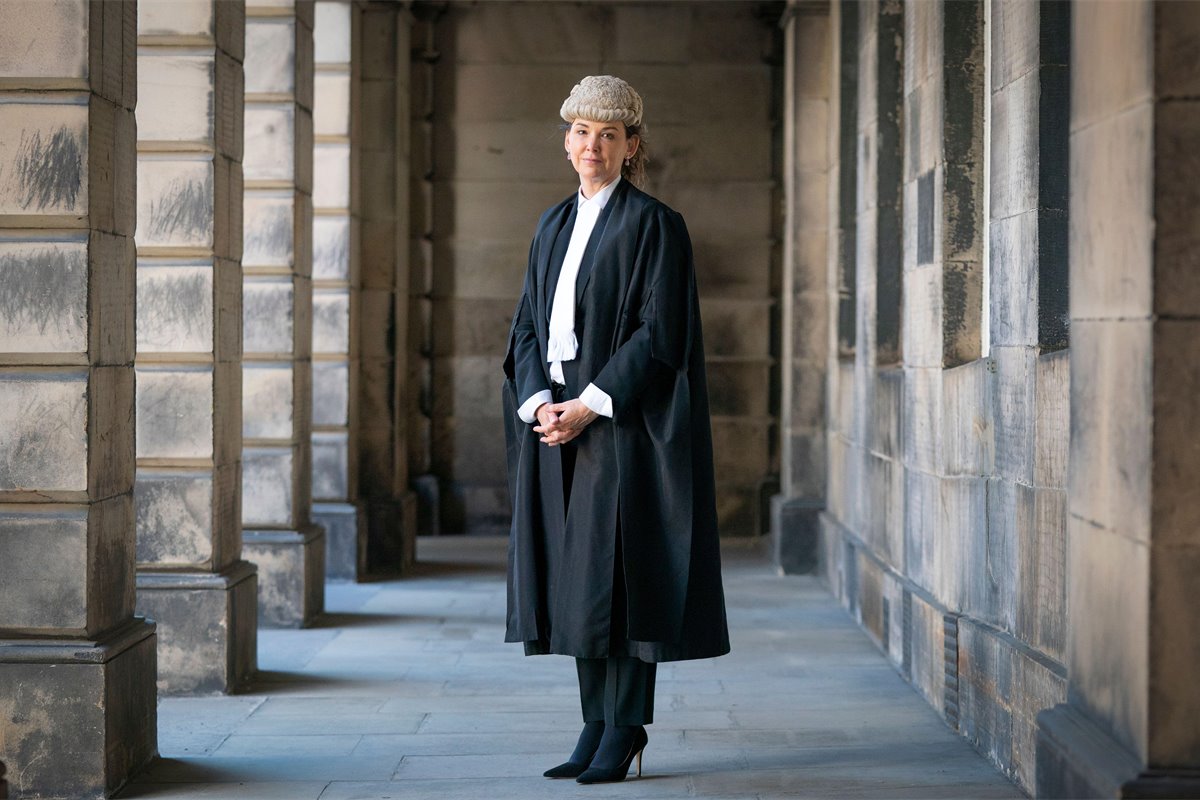 The Lord Advocate 'does not have the necessary degree of confidence' that the Scottish government can stage indyref2 without permission from Westminster, official documents show.
Dorothy Bain QC referred the case to the UK Supreme Court on the day Prime Minister Nicola Sturgeon unveiled her 'road map' towards a second independence referendum.
Sturgeon, who called for the ruling, told MSPs it was intended to clarify whether or not the Scottish Parliament could legislate for a new ballot without the presence of a UK Government Section 30 order.
Such an order was issued to allow the 2014 vote to be held, but Prime Minister Boris Johnson has repeatedly stated his opposition to repeating the process.
Bain's reference to the Supreme Court has now been published and states that it is necessary for the relevant legislation to fall within the jurisdiction of the Scottish Parliament and for the officers of the court to provide a statement agreeing.
He continues: "The Lord Advocate must have the necessary degree of confidence that a bill would fall within delegated jurisdiction in order to 'clean up' such a declaration. In the present case, the Lord Advocate does not have the degree of confidence necessary ."
Released by the Scottish Government, the papers say Bain considers there is a 'genuine question of law which remains unresolved', that the matter is 'of outstanding public importance to the people of Scotland and the Kingdom Kingdom" and that it is "directly linked to a central commitment of the manifesto which the Scottish electorate has approved".
He continues: "This is the first time that this power has been exercised by the Lord Advocate. It is a measure of the fundamental importance of the question and its exceptional character.
Minister for Culture, Europe and International Development, Neil Gray, said: "There is a substantial majority in the Scottish Parliament in favor of an independence referendum and therefore a clear democratic mandate. the Scottish Parliament has the power to legislate to hold a referendum.
"A Supreme Court ruling on the matter is intended to expedite us to the point where we have legal clarity. We hope it will be considered to fall within the legislative jurisdiction of the Scottish Parliament. law Project. .
"Although this decision now rests in the hands of the Supreme Court, we will not comment on the arguments in the case. Our aim remains clear – we will continue to make the strong and convincing case for Scotland to become an independent country. "