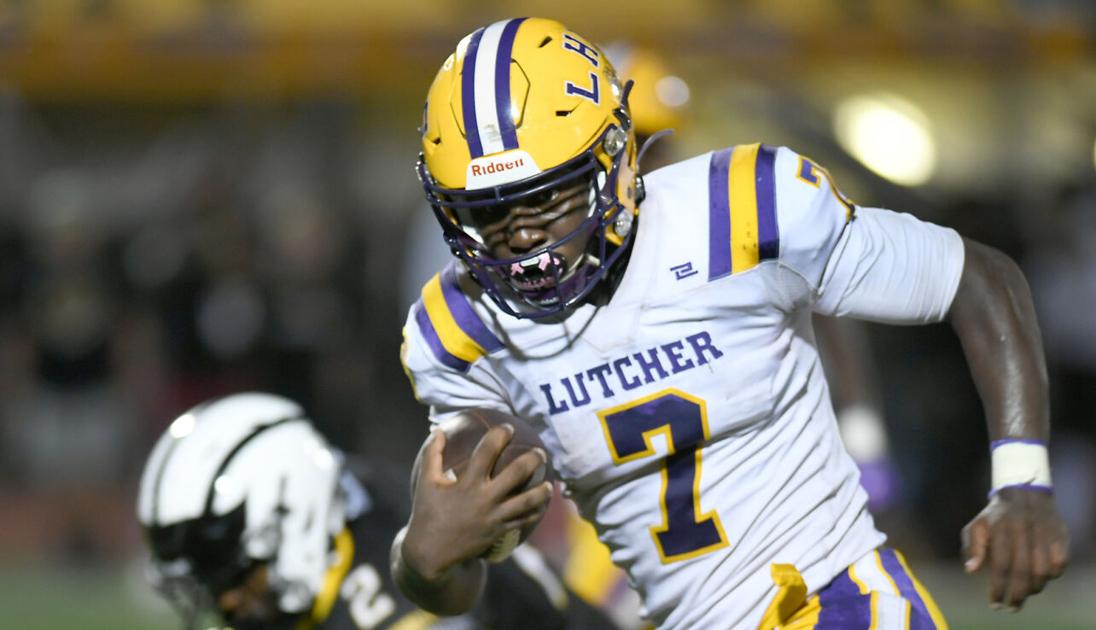 Lutcher continued his unbeaten streak and ended a four-game losing streak against St. James with a 41-19 win on Friday night at Vacherie.
In their victory, the Bulldogs (4-0) gained over 400 rushing yards. St. James (3-2) didn't score in the first half, but managed to find the end zone in the second.
The Wildcats were edged out by the Bulldogs and their 10 penalties didn't help as they suffered their second straight loss.
How it was won
Lutcher's ongoing attack was nearly unstoppable in the first half, helping the Bulldogs build what would become an insurmountable lead at the break.
Lutcher had over 200 rushing yards in the first quarter and continued to put his foot on the gas as the half rolled out.
The Bulldogs had some big runs and entered the red zone three times in the first half. They walked away from each of those trips with one touchdown, including a 20-yard rushing score by Terry Harris.
St. James, on the other hand, struggled to move the ball. The Wildcats closed in on the midfielder on one of their first half practices, but were stopped before the red zone.
In that first half, the Wildcats took eight penalties for 50 yards and kicked the ball four times.
Kobe Brown provided a spark for the Wildcats with his 40-yard reception early in the second half.
Brown's reception put the Wildcats in the red zone and his team capitalized with a 3-yard touchdown from Daniel Jupiter.
Game player
D'Wayne Winfield, Lutcher: Friday night, Winfield had passed 494 yards and rushed for 379 yards. He also had 13 touchdowns in total.
The Bulldogs junior quarterback added five more rushing runs against St. James, the longest from a 40-yard gallop down the middle and on the left sideline.
Winfield had 6 of 8 passes for 54 yards. He started the night with five straight goals before throwing the ball out of bounds just before the end of half-time.
They said it
Lutcher coach Dwain Jenkins on Winfield: "If you want to object to him not being such a good quarterback, I'm okay with that. But what you need to recognize is how good he is as an athlete and the type of player he is. If he goes to a Division I, Power Five school the day he walks into that campus, that team is better. Because one, the athlete will win for you for four years and two, the person will win for you for four years. Whoever wins for you is a cheerleader and these guys are hard to find. He's one of them.
St. James coach Robert Valdez: "(Lutcher) came out very physical and took the game from us and we didn't respond. So we have to come back and fix some things. I take my hat off to them and hope we can see them again. We have to make plays and we have to make tackles. For two consecutive weeks, we couldn't block and tackle.