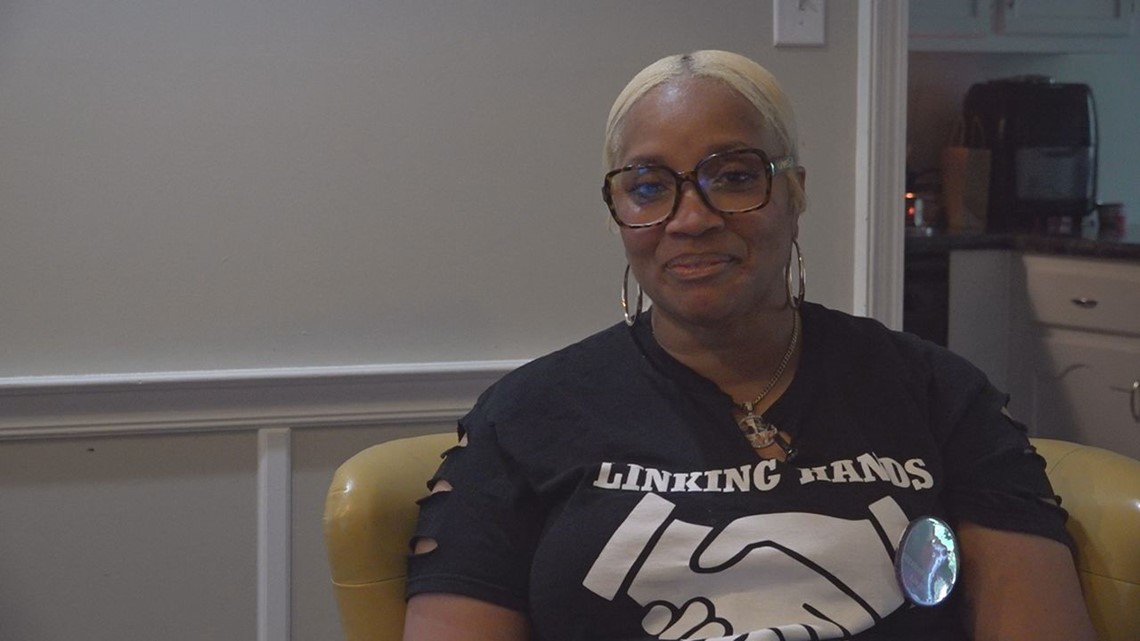 Marsha Wilson lost her son Sherman 8 years ago in a shooting. Since this loss, she has dedicated her time to supporting other women like her.
MEMPHIS, Tenn. — The sweeping gun reform legislation signed into law by President Joe Biden on Saturday is the most sweeping gun violence bill passed by Congress in decades.
It gives new hope to a Memphis woman who lost her son to gun violence.
"I felt hope, I felt a lot of hope," said anti-gun violence activist Marsha Wilson.
Hope is what Wilson fights for.
"It took all this massive filming to put something in place to create some sort of leverage here."
She's not the only one who says Memphis moms and dads can breathe a little easier.
The recently passed gun reform will strengthen requirements for young people to buy guns, deny guns to domestic abusers and help local authorities take guns from those deemed dangerous.
"I'm telling you there will still be penalties here and I love that," Wilson said.
In 2014, she lost her son Sherman when he was shot and killed by a neighbor.
He died at only 20 years old.
After Sherman's death, his mother founded the organization Linking Hands 901 which helps support other grieving mothers.
"Not everyone who owns a gun really knows the harm a gun can cause," Wilson said.
For her, the adoption of the law is a relief.
"Couldn't be happier to hear this, that's great news," the Linking Hands founder shared. "I know other moms are smiling and I hope we can get a lot of justice here."
She hopes this will slow down other shootings in the city, uniting it against the murders.
"If we keep talking about unity, maybe it can happen to all of us."
The legislation omits stricter restrictions such as a ban on assault weapons and background checks for all gun transactions. Yet it is the most impactful firearms measure approved by Congress since the now-expired assault weapons ban in 1993.