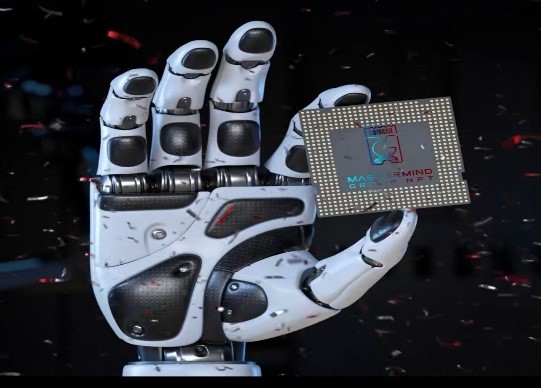 Everyone has seen the NFT marketplace take center stage around the ART community and seen the potential of what this medium has in store, but guess what?
This is NOT what the modality was designed for.
Non-fungible tokens are a tool for "everyone" and are about to be introduced into everyday life.
In short, an NFT is designed as a permanent and transparent (non-forgeable) online contract, most of which is part of the Ethereum blockchain.
The true test of NFT's potential lies in what's called a feature known as a "utility," meaning what its purpose and use is.
One day, everyone's vehicle registration, driver's license and birth certificates will more than likely reside on this platform.
Question: Does every movie or concert purchase go online and send a QR code and virtual ticket?
This is a simple example of how an NFT can work.
Even if an individual prints out the passes and then loses them and the phone falls in water, some can still log into the encrypted site they were purchased from and magically they will appear on a other device because the individual is the true owner.
Imagine, the day when those who are born are assigned a personalized NFT with all data recorded.
This would eliminate the fact that someone could steal the person's identity if need be to keep that tattered old paper that has been stored just in case it is needed one day because only an individual can be themselves.
No matter where someone was in the world, the person's information could be easily accessed in the event of an emergency or lost documents.
What to look for:
The next wave of NFT usage can already be seen in the entertainment space where the film industry sells NFTs as part ownership of projects, while the music and gaming business does the same.
Think of opportunities where people "tokenize" tangible real-world assets in such a way that multiple people can share in the success of whatever is possible.
There is a community calling itself the Mastermind Group NFT (a great example of Utility in motion) where membership allows the holder access to their association filled with celebrities, millionaires and business icons simply by purchasing one .
There's no fancy art attached, just a simple logo with movement over background music.
They meet once a month online or in person and network with each other in real time.
There is a quote that says "We are a reflection of the business we keep and when we change this association our lives will adjust accordingly" and with easy purchase members instantly have direct contact with people that others could only imagine.
More info: www.MastermindGroup.com
How to buy an NFT:
Step 1) Set up a digital currency wallet like Coinbase, Binance or FTX
* It is like a digital wallet that holds people's crypto funds where individuals exchange money for digital cash.
Step 2) Create a Metamask wallet and link the crypto wallet accordingly.
*Think of it as a wallet containing the digital assets such as NFT and Metaverse land.
The sooner everyone embraces this new way, the easier it will be to take advantage of the limitless opportunities while navigating the world of tomorrow – today!
Instagram link: https://www.instagram.com/mastermindassociation/?hl=fr
Media Contact
Company Name: MASTERMIND GROUP NFT
Contact person: Media Relations
E-mail: Send an email
Country: United States
Website: www.MastermindGroup.com