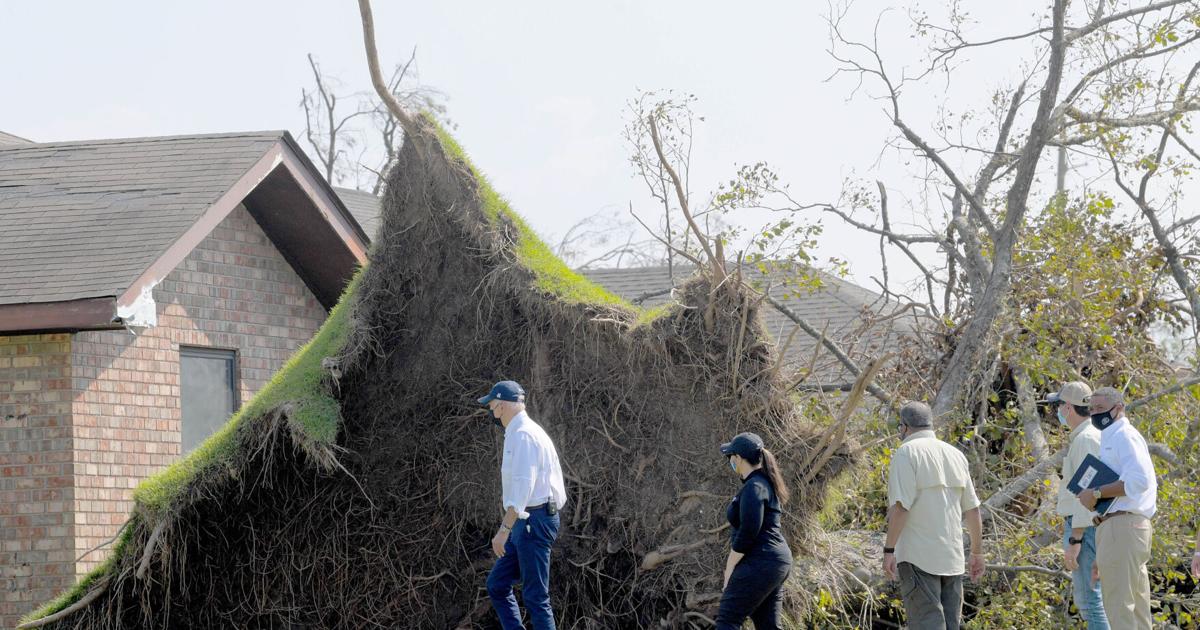 There is a large and extensive list of disorders that can be treated by medical and mental health professionals, and we don't know if anxiety and depression on or around August 29 each year are included.
Yet it has been part of our lives in many ways since 2005.
Part of the trauma stems from the unforeseen nature of the initial event: Hurricane Katrina was considered a little weaker as it approached landfall, then pushed a little to the right. We were rumored to have dodged a bullet, though we knew it would be harder on our neighbors in Mississippi.
How wrong we were, though the storm surge wall that bulldozed the Mississippi coast was certainly bad enough. With the collapse of the levee system protecting greater New Orleans and all that followed, both immediate and long term, our trauma became that of a generation.
And it's not just about us in Louisiana. America had to take stock of itself, and what it saw was not pretty, as a unique and beautiful place sank. The terrible clarity of the floodwaters showed the things we didn't want to admit and don't want to admit about life in this country.
His injustice to the poor became more evident. Its failing dykes symbolized our refusal to act collectively to protect our common future.
America questioned itself. If it's not traumatic in a person's life, it should be in a country's.
Beyond the physical toll, there was the emotional impact on a generation of young people.
A Dillard University graduate, Edward Buckles, has used his experiences as a child fleeing Katrina to shed light on the long COVID storm. Her documentary, "Katrina Babies," is a powerful testament this year to the impact of what happened 17 years ago.
What if, is a theme. What if his cousin's problems in life came from the terror of running to the locked attic?
With all due respect to his excellent work, our memories of Katrina here are just as personal and pop up every time we read a report of 17-year-olds breaking out of prison and hijacking a victim.
They are not well. We do not agree.
If you put our Katrina anxiety on the national trauma list, and assessments like Buckles' are therapy we need, what about what are thought to be the lesser storms?
A few days after the anniversary of Hurricane Katrina, an even stronger storm hit the Lake Charles area during Hurricane Laura in 2020.
Then last August 29 came Ida, which experienced a near-tornado impact almost overnight in the Gulf of Mexico. It was only a tropical depression a few days before, but it devastated river parishes and plunged New Orleans into darkness from power outages. Ida crossed the United States to cause flooding on the east coast as well, not just in Houma and LaPlace.
If those of us living through Katrina and its aftermath today are certainly affected by memory, what do the new anniversaries of the storm tell us? On the one hand, people huddled in 145-mph winds in southwest Louisiana have a distinct but similar trauma: national neglect of damage and loss there, federal aid failing to always just flow. Two fucking years later.
Is this an example of American fairness and the values ​​we claim to cherish? Will young people be deformed on this loom, out of the common fabric of the hurricane coast of thousands of individual traumas that must be relived?