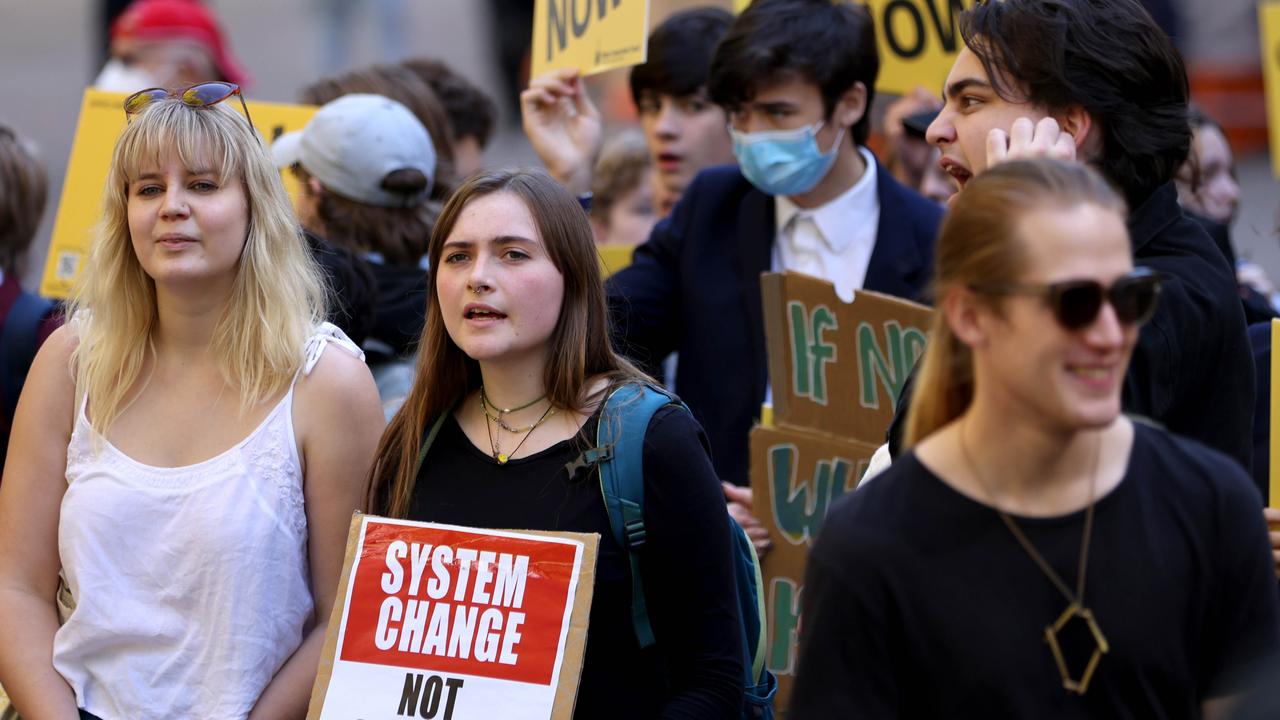 High school students who feel their future has been 'sold' by politicians marched through Sydney alongside Greens leader Adam Bandt.
A crowd of teenagers who feel their future has been 'sold' by politicians who are not doing enough to slow climate change marched through Sydney on Friday.
The children, many of whom wore uniforms and skipped school to attend the protest, chanted "We f***ing hate gas" and shouted demands for "climate justice".
"We are here today because our future is being sold by those responsible…serving the interests of fossil fuel companies rather than honoring their duty of care to young people," Bailey Linton-Simpkins told the crowd. , 17 years. .
He wore a green Epping Boys blazer and shared the stage with fellow School Strike 4 Climate organizer Natasha Abhayawickrama.
"In a climate crisis, don't trust adults to control the situation," said 17-year-old Ms Abhayawickrama.
Adults also attended, including Greens leader Adam Bandt, who said the protesters were "heroes".
"I challenge Scott Morrison and Anthony Albanese to come to this rally and tell the students that the opening of new coal and gas mines is a good thing," he told reporters at the rally.
"Liberal and Labor climate goals both mean the end of the Great Barrier Reef and a brighter future for these students."
While many student protesters are too young to vote in elections, Bandt predicted the movement would still have an impact.
"This election, expect to see a huge uprising at the ballot box, as more and more young people vote Green to keep coal and gas in the ground."
High school students Sophia Lark, 17, Fedora Hamori, 17, Lourdes Moya Jones, 16 and Elena Parker, 16 said the fact that they could not vote was one of the main reasons they decided to walk.
"We don't have a voice, but that's how we get one," Ms. Lark said.
"We really rely on other people to vote on our behalf so that we have a future."
Read related topics:
sydney