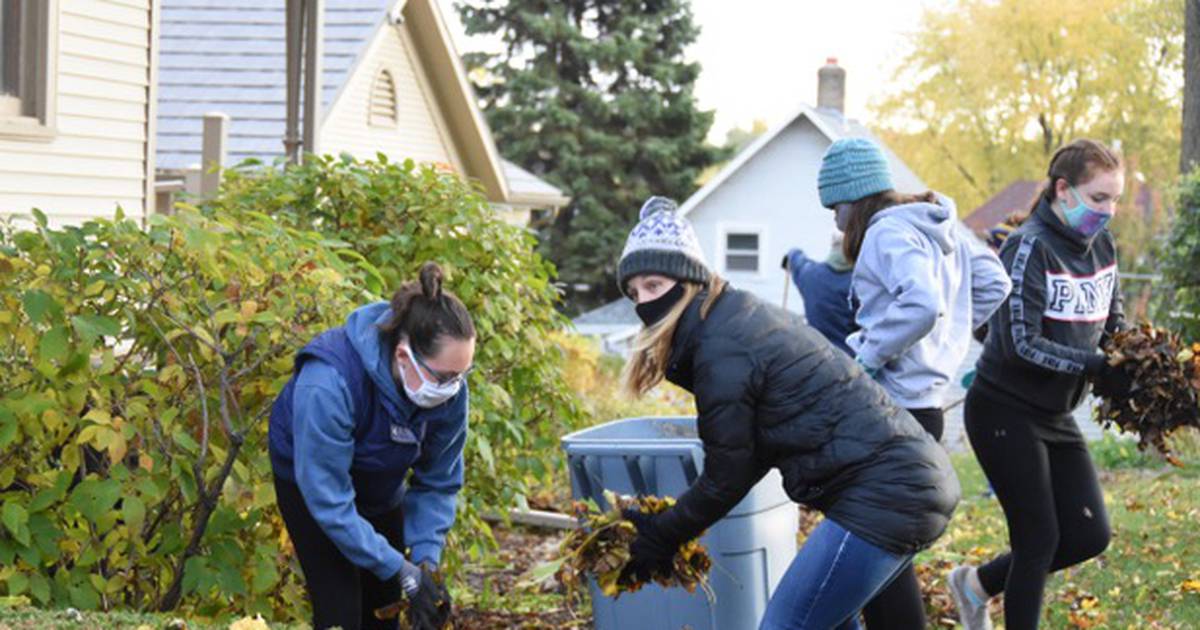 During the COVID-19 lockdown in March 2020, the Kiwanis Club of Dixon wondered how they would continue the programs. Throughout the pandemic, the club has been able to adapt and remain resilient, all for the good of our local community.
Kiwanis is a global organization dedicated to improving the world, one child and one community at a time. The Dixon Kiwanis is active, having built a picnic shelter and an addition to the Nature Center in Lowell Park. He also built a gazebo at the Kreider Center and made improvements to the Open Sesame playground.
At the start of the pandemic, then-president Nancy Hammitt quickly set up Zoom meetings. When the weather warmed up, the club began meeting weekly at Parc Ballou, holding business meetings and hosting guest speakers until October.
A core group continued to meet, plan and execute successful fundraising campaigns, and pump approximately $25,000 back into the community.
Rich Kelly, who is the current president, said poinsettia sales in December, peach sales in July and peanut sales were all done through drive-ups or safe deliveries following protocols COVID-19 strict. "The community support has been tremendous," he said.
Over the past two years, the club has donated $2,000 to Faith Christian School for a major playground renovation project, $1,950 to Washington School for preschool playground equipment, $2,000 to Habitat for Humanity, $1,100 to Shining Star and $1,000 to the YMCA Summer Program. Many other donations were made to Home of Hope, PADS Shelter, Goodfellows and youth sports organizations.
A major focus is literacy. The club donates a book to every first-grader at Dixon and Grand Detour. Members visited first grade classrooms to read a story. COVID-19 has limited access to schools, but books are still being distributed. Four $1,500 scholarships were awarded to seniors at Dixon High School.
The Kiwanis Board of Directors made the decision in December to donate money to area retirement homes for an employee appreciation day due to the strain Covid has placed on their staff. Most chose to use the money to provide a meal or pizza night.
For over twenty years the club has organized bell ringing for the Salvation Army. This year approximately $15,000 was raised for the church.
Among the 50 members who make up the club, strong friendships have been formed and they enjoy the camaraderie of working together towards a common goal.
The Kiwanis family includes the adult group, the Dixon High School Key Club, the middle school Builder's Club, and the fourth and fifth grade K-Kids. The high schoolers mentor the younger ones and help support the adult club in various activities, such as a deep clean of the Reagan Boyhood Home.
The author, Deb Crowson is a member of Dixon Kiwanis.