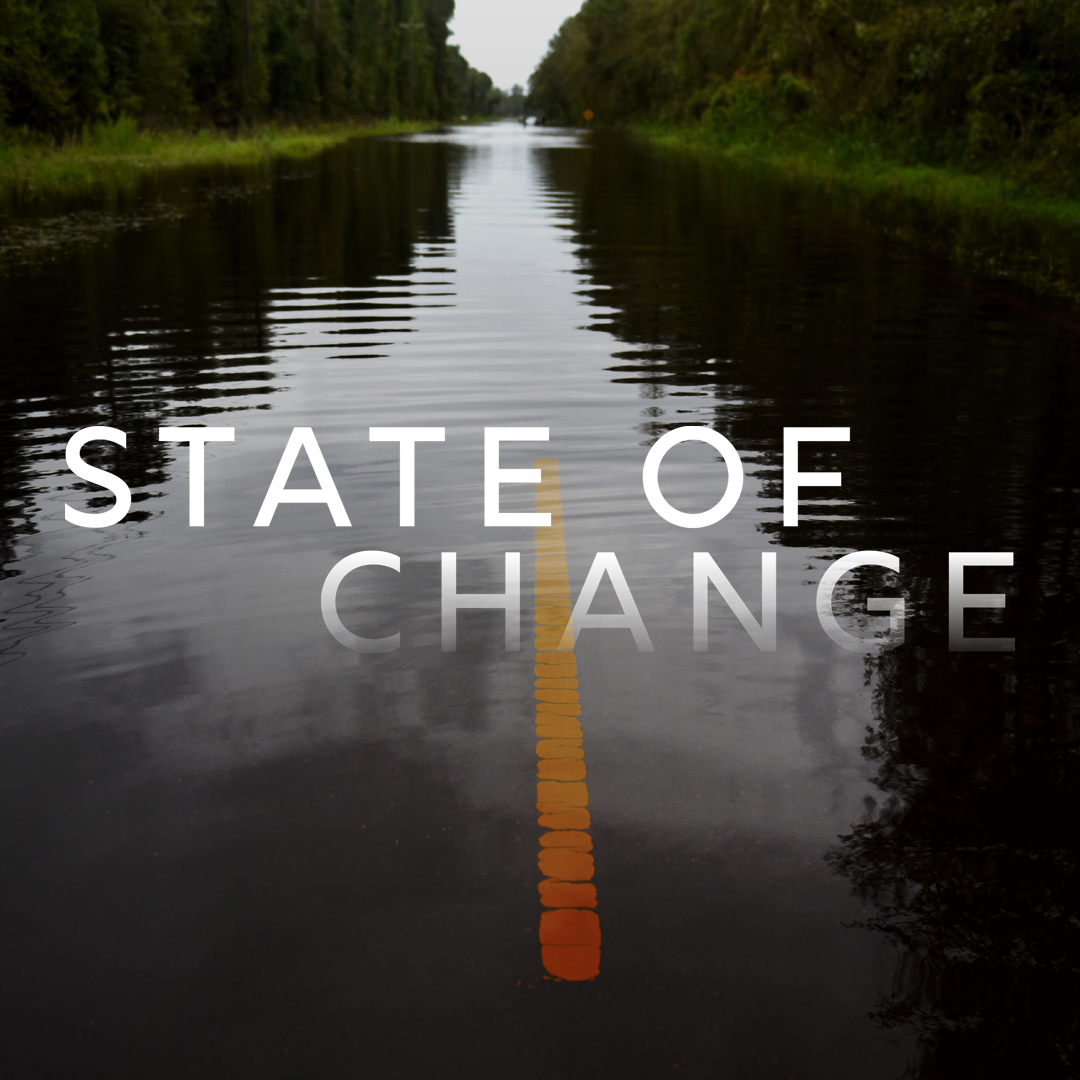 A special screening of State of changewhich examines the impacts of climate change in North Carolina and how communities have responded, and a panel discussion with climate change experts is scheduled for April 21 at 6 p.m.
The initiative examines how land conservation, living shorelines, new building practices and beach nourishment programs create a more resilient state in the face of rising sea levels, coastal erosion, ghost forests and increasingly powerful and frequent hurricanes that directly impact more than 12,000 North Carolina residents. miles of coastal shoreline.
Register online to reserve a spot to attend the free event in person at the 3D Theater at the North Carolina Museum of Natural Sciences, 11 W. Jones St., Raleigh, or virtually. After registration, online participants will receive a link to join the online event.
"Our producers have spent nearly a year collecting the most impactful stories from across our state, highlighting the effects of climate change on North Carolina and, more importantly, all of our residents, from the coast to the mountains" , said the chief content officer of PBS North Carolina. Justine Schmidt said in a statement. "Fortunately, the people of North Carolina are addressing issues and providing solutions to this local – and global – problem. PBS North Carolina is proud to present its stories of impact and resilience through strong reporting and astute storytelling.
Following the screening, there will be a panel discussion moderated by Frank Graff of PBS North Carolina, Producer/Host of Sci NC. Panelists are Dr. Kathie Dello, director of the North Carolina State Climate Office; Todd Miller, director of the North Carolina Coastal Federation, which publishes Coastal Review; Dr. Amanda Martin, Resilience Manager for the North Carolina Office of Recovery and Resilience under the State Department of Public Safety; and Dr. Solomon Bililign, professor of physics and applied science and technology at North Carolina A&T State University, and director of the NOAA-ISET Center, a cooperative science center in NOAA's Educational Partnership Program.
PBS North Carolina, the North Carolina Science Festival, and the North Carolina Museum of Natural Sciences are offering the screening and panel discussion free of charge.
Ahead of the roundtable, a new special, narrated by musician and North Carolina native Rhiannon Giddens, will premiere at 7 p.m. April 20 on PBS NC. the special will air again on Earth Day at 9 p.m. on April 22.
The special will take place the PBS websitethe PBS video app and Youtube with digital shorts that document how communities in North Carolina have met the challenges of rising sea levels, rising temperatures, stormwater management, flooding, destruction of the habitat and beach erosion.
The climate portraits introduce viewers to a municipal leader in Princeville, a commercial fisherman in Ocracoke, an urban farmer and beekeeper in Winston-Salem, a river guide in Wilmington and a coastal scientist in New Hanover County, all of whom have seen change first-hand climate.
State of Change is produced with support from the North Carolina Department of Natural and Cultural Resources and is part of the Pulitzer Center's Connected coastlines reporting initiative.
Email Karen Nowak at [email protected] for details.