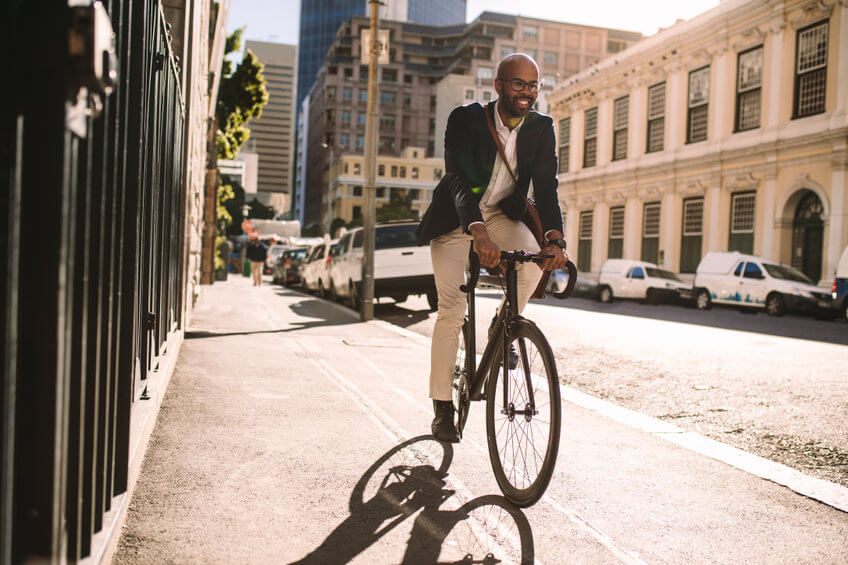 As cities up their game on climate action, they seek to harness the expertise of new allies: academic centers of urban leadership whose goals include training future urban leaders.
"I believe a movement of academics, students and city governments can bring about some pretty deep and necessary change," said David Miller, former chair of C40, a global network of mayors tackling the climate crisis. "It's a very exciting moment." The former mayor of Toronto now heads the C40's Center for Urban Climate Policy and Economy.
The imperative to act is not lost on the world's urban leaders. Cities around the world consume 78% of the world's energy and produce more than 60% of greenhouse gas emissions, according to the United Nations, but are also potential agents of change in the global campaign for a sustainable future.
Campus-based urban researchers and students are well placed to help cities in their emerging role.
About 45 universities around the world have these specialized centers, estimates Karen Chapple, named the inaugural director of the School of Cities at the University of Toronto last year. "There's something about the urban institute as a living laboratory that's quite unique, so that way we have a common ethos across the 45 [centres]," she says.
Three institutes – the LSE Cities Center at the London School of Economics and Political Science, the New York-based Bloomberg Harvard City Leadership Initiative and the School of Cities at the University of Toronto – exemplify the trend of academics working with cities to solve complex problems such as climate, migration and social inequalities.
"Cities today are on the front lines of man-made disasters," says Ricky Burdett, director of LSE Cities. "Mayors need to react very quickly… their exposure to dramatic change has never been more tangible than it is today."
LSE Cities, one of the oldest institutes, started its activities in 1999 and became a research center in 2010, combining interdisciplinary research, teaching and extension. For example, its Master of Science in City Design and Social Science recruits students from a variety of academic disciplines who work on specific projects in London from a sustainability, architectural and design perspective. In 2016, LSE Cities added an Executive Master of Science in Cities, with 18-month in-person and virtual learning, for mid-career urban professionals (including C40 mayors) who are committed to leading efforts at scale to address climate action through an evidence-based approach. Economic inequality and the climate crisis are the main concerns, says program co-director Savvas Verdis. "Cities are very good at crystallizing these global challenges into very local problems," he says. "Mayors are, unfortunately, being asked to do a lot of the firefighting."
Among its various activities, LSE Cities offers an academic course for city leaders to develop child-friendly policies. Additionally, Burdett and other faculty members advise cities directly, including a recent consultation with Addis Ababa in Ethiopia on its rapid urbanization challenges.
The collaboration defines many global agendas. In 2021, Michael Bloomberg, the former mayor of New York, announced a US$150 million commitment to expand the Bloomberg Harvard [University] City Leadership Initiative, a training program for mayors established in 2016. The donation also supports a municipal center for leadership and governance at the university and faculty endowment at the Kennedy School of Government and Harvard Business School . The Bloomberg Harvard Program, run by the Kennedy School and the business school, provides an all-expenses-paid executive education experience to 40 mayors from around the world each year.
"All global problems have a local impact, and we can't afford to wait for national or international bodies to come up with solutions," says Jorrit de Jong, director of the Bloomberg Center for Cities and co-chair of the Bloomberg Harvard Program. . "The issues are so urgent that you are being held accountable by local residents; there are levers that local leaders can use that they are not always aware of.
Halifax Regional Municipality Mayor Mike Savage was one of three Canadian mayors in the Class of 2018. "They generally look for progressive mayors who are interested in doing things for the environment and social justice," he says. . One of the lessons he learned was how to develop a public narrative as a tool to engage stakeholders on city priorities, like Halifax's commitment to net zero emissions by 2050. .
During the year-long experiment, with several days of in-class learning followed by virtual seminars, mayors must identify a local problem to solve. For Savage, it was about carrying out major infrastructure projects with the support of the public. He and two senior city officials had access to Harvard faculty, which advised on policy implementation, and help from a Bloomberg-sponsored Harvard graduate student on a scholarship. three-month summer with the city.
With such support, de Jong says, "I hope today's leaders will feel better equipped to tackle problems that seem insurmountable."
The Bloomberg Harvard Program is also looking to recruit future civic leaders, with a new two-year paid fellowship this fall for recent graduates to take on leadership roles with mayors. "We hope to create a talent pool of students who hadn't thought about entering city government," de Jong said.
Like its counterparts, the U of T School of Cities emphasizes the dissemination of knowledge and the resolution of urban problems. But it differs from the others by not having a dedicated faculty. Instead, the School of Cities funds researchers from multiple disciplines. For its first grant, it mobilized 45 academics from 20 departments to explore issues of climate justice. "We were designed to cut across a lot of different departments," says Chapple. Linking academia and the community is essential. She says researchers should "make sure your research project is useful to people on the ground working on climate and justice issues," with community stakeholders involved in the design of the research.
It is no less important to cultivate new talents. Clarence Qian, who holds graduate degrees in architecture (Waterloo) and business (Toronto), spent his year as the 2021 Urban Leadership Fellow examining the potential of massive wood construction to contribute to residential housing durable and affordable. This year, while completing his business studies, he enrolled in the graduate multidisciplinary urban project at the School of Cities, which brings together students from various university disciplines around an urban issue.
Qian and his team members looked at how to add laneways, duplexes and triplexes to the traditional mix of residential housing options.
"In my MBA, we talk about numbers every day," he says. "For urban issues, it's never just one aspect; for my [multidisciplinary] project, I met others from different points of view.
Qian, now director of development at property developers Distrikt, sees his future in cities. "My passion is trying to make the city of Toronto and the Greater Toronto Area a better place to live.
That's promising for city defenders like C40's Miller.
"I hope that universities that make such an effort to establish direct links with municipal governments can trigger this [youth] interest in a real fire of passion for solutions to the challenges of our society," he says.